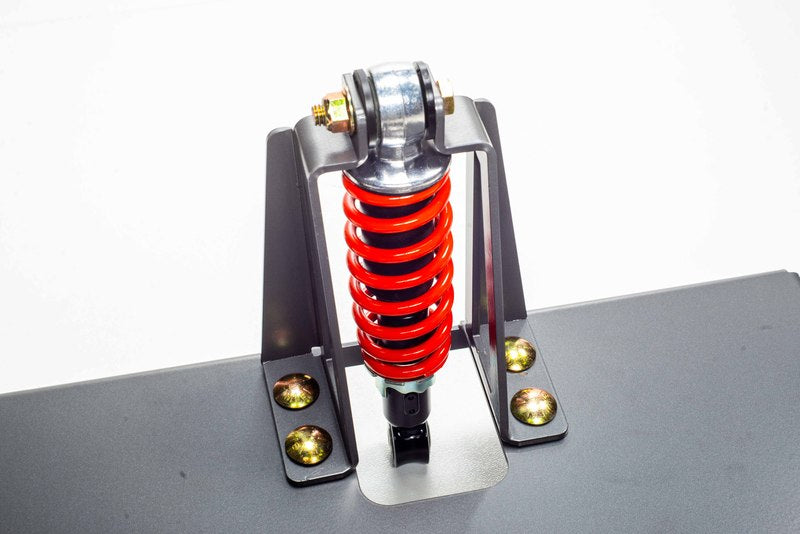 Spartan RZ Seat Shock System
This is an easy upgrade for RZ owners to get a more comfortable ride.  We've put together a kit to allow you to upgrade your seat.  This kit comes with everything you need for installation.  
Select an option:
2018-2020 RZ Models (includes seat plate)
2021+ RZ Models (does not include seat plate) Comes standard on 2021 RZ-Pro models.  Upgrade for 2021 RZ-C and RZ models.  Will NOT work for 2021 RZ-HD models.
NOTE: Some older models may not have predrilled holes in the crossmember for this bracket. If holes are NOT present, use bracket as a guide and drill using 5/16" drill bit. Make sure to not damage wiring or any other component while performing this step